Les dejo este reportaje, dedicado a la memoria de Gordon Waller, la otra mitad del dúo británico "Peter & Gordon". Descance en paz. Saludos: GZ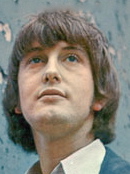 A World Without Gord: A Salute to Gordon Waller of Peter & Gordon
The world is a quieter, sadder place for the recent passing of Gordon Waller -- one half (with Peter Asher) of the beloved Peter & Gordon duo. With a delicious blend of pop, folk and melodic rock, Peter & Gordon were immensely popular in the 1960s and again in recent years following their reunion, with Gordon Waller's rich baritone an essential ingredient of their sweet harmony singing.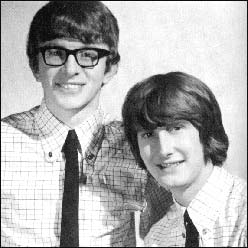 I got to know Gordon quite well over the past 20 years. He was quite the card -- though alas he didn't take proper care of his health. He was by turns gregariously funny and morose. He often saw the gloomy side of life -- but he commented on it with sardonic humor and self-deprecating wit. A rock 'n' roll Eeyore.
Today my email box has a plethora of notes from his contemporaries who had appreciated his talent and enjoyed his humor. Pete Townshend, Graham Nash, Spencer Davis, Andrew Loog Oldham. Eric Idle. All saddened by the news. I think Gordon would have been surprised at the extent and breadth of the affection for him.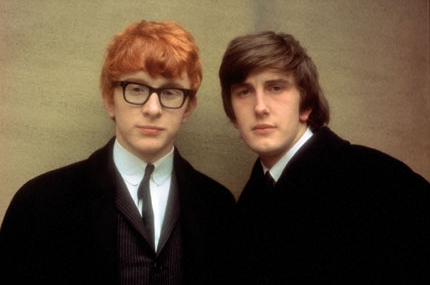 A lot of that appreciation though had been on display at their last major concert -- a show at the Santa Monica Pier in L.A. last August where they performed in front of over 17,000 fans including many Hollywood celebrities. The high point of the concert for me came amidst the cascade of hits written for them by pals such as Paul McCartney and Del Shannon. For a brief interlude they gave a break to their superb backing band and the two old friends sang the classic folk lament "Five Hundred Miles" accompanying themselves just on their Gibson acoustics.
Suddenly they were joined on stage by an old admirer -- Joan Baez. They had acknowledged her presence in the audience of course -- but had not wanted to impose on her beyond that. But drawn by the beauty of their performance, Baez had darted backstage during the song and surprised them by gliding on to the stage behind them and joining them on the final choruses. Those three voices blended together like mulled wine and wafted through the midsummer's night air, enchanting the vast crowd in front of the pier and drifting like a mistral out to the Pacific beyond...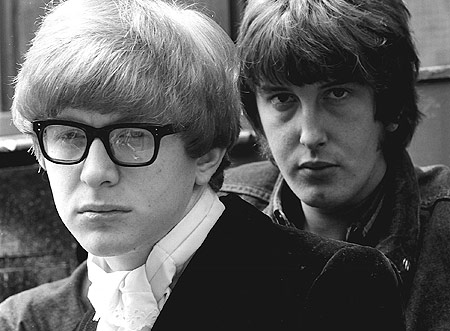 Peter Asher was a schoolmate of Gordon from the late 1950s and their friendship and shared love of music led to their partnership. Peter's poignant tribute to his lifelong friendexpresses that affection more eloquently than words from anyone else.
Peter & Gordon famously got a kick-start to their recording career in 1964. At the time, Paul McCartney was romantically attached to Peter's sister, Jane and was living in the Asher family home in central London with Peter, Jane and the Asher parents. It certainly didn't hurt to have a prolific tunesmith living in the house. And over the first couple of years of Peter & Gordon's career, Paul provided four classic songs -- not recorded by the Beatles -- for his pals.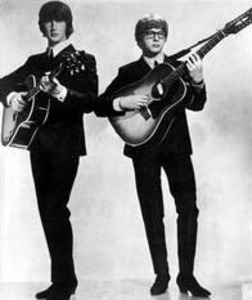 Gordon once told me a funny story. It was late 1963 and Paul had just played him and Peter "World Without Love" in the basement of the Asher house. He offered it to them as a possible first single for their newly-struck record deal with EMI. Then Paul started belting out another brand-new song on the piano a little ditty called "I Want To Hold Your Hand". "Hang on a moment Paul -- I think we'd rather have that one" sez Gordon. "Not on your nelly!" sez Paul (or words to that effect!)
Paul's affection for Gordon was expressed to his biographer Barry Miles in 1996. "Gordon was a lot of fun -- he was slightly less academic than Peter. It was he who persuaded Peter to jump school to do lunchtime sessions."
I got to see Paul's affection for both of his pals close-up. A few weeks before their first full reunion concert in March 2006 which I was due to emcee, I ran into Paul backstage at the Grammys. I teased Paul that his performance income as a songwriter was going to swell that year. He looked at me quizzically and I broke the news to him that his old chums Peter & Gordon were reuniting and would therefore be performing all four of the compositions he'd written for them throughout the next few months! Huge smile from Paul and genuine pleasure at hearing that his pals were about to perform together again after a nearly 40 year break.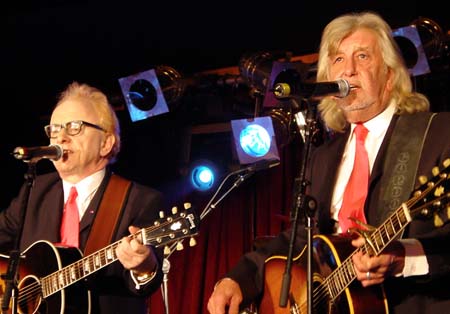 The day of the performance I received an email with a message from Paul to read to the audience:
"What the world needs now is Peter & Gordon to sing their songs and remind us all of the fab years they are from. I'm very glad to hear that they have got together after these many moons and are going to help to make a World Without Love into a love-filled planet." -- Paul McCartney
Amen to that.
It will be sadder to stay in A World Without Gord...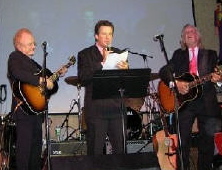 Peter Asher (left) and Gordon Waller (right) listen as the author reads the message he had received from Paul McCartney saluting the duo on the occasion of their first full reunion concert. New York - March 2006
Fuente: http://www.huffingtonpost.com/martin-lewis/a-world-without-gord-a-sa_b_240401.html (19/07/2009)